H

OW TO DESIGN A NEW MOLD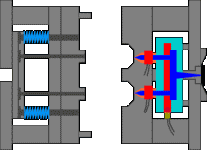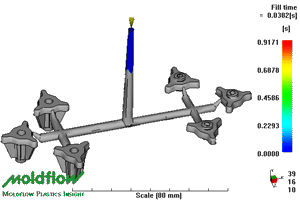 The mold design is started with a 2d layout, basic information will be draw out, such as mold size, gating type, parting line, ejection way, cavities layout, mechanical design, accessories used, steel of each component used, etc. 3D design in details and NC programming will follow after the 2d design is approved by the customer. Depends on the complexity, a complete mold design would need 3-7 days. Some of the complex molds require mold flow analysis or several updates as per feedback from customer, it could take much more time.
there are many other design issues that must be considered in the design of the molds. Firstly, the mold must allow the molten plastic to flow easily into all of the cavities. Equally important is the removal of the solidified part from the mold, so a draft angle must be applied to the mold walls. The design of the mold must also accommodate any complex features on the part, such as undercuts or threads, which will require additional mold pieces. Most of these devices slide into the part cavity through the side of the mold, and are therefore known as slides, or side-actions. The most common type of side-action is a side-core which enables an external undercut to be molded. Other devices enter through the end of the mold along the parting direction, such as internal core lifters, which can form an internal undercut. To mold threads into the part, an unscrewing device is needed, which can rotate out of the mold after the threads have been formed.


Building a high-quality mold is the core focus of Eco molding.We have 10 highly experienced mold designers, who have significant experience in resin characteristics, and mold structure.Before we start a design, Our designer will run a Mold Flow Analysis, This analysis is reviewed by the designer, together with tool shop and injection molding shop. this avoids potential manufacturing issue and provides an opportunity for troubleshooting. The collaboration of our departments provides a strong guarantee that  Eco molding can provide high-quality mold in a short lead time.
T

HE PROCESS OF MOLD DESIGN
After we get the data from customer, we need to clarify the basic information.

Part name :Coupler small shaft revised final
Part name:PRJ02_PROTO_BODY
Mold type :  2-Plate
Gate type :Side in glue
Cavity number : 1X1
Material :ABS/PC
Shrinkage :1.005
1.Define the parting line, avoid the parting line affect the appearance of product.

2.Decide the gate type and gate position

3.Decide the ejector position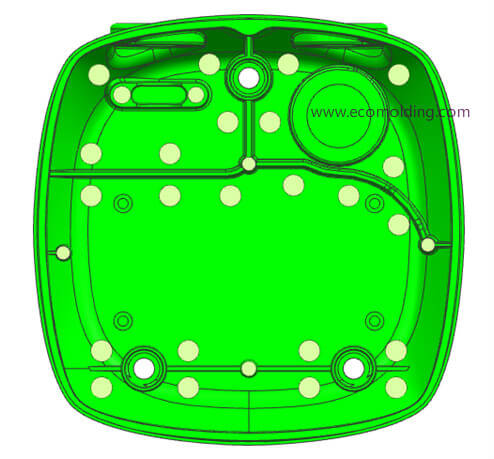 4.Thickness analysis, find where sink mark will occur

5.Draft angle analysis. if the draft angle is too small, it is easy to cause scratch.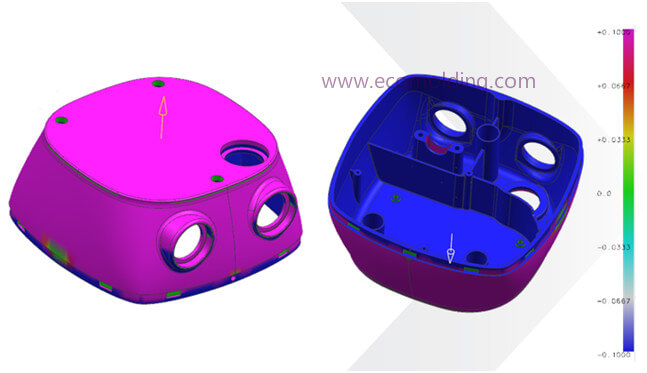 6.Design lifter and sliders to release the undercuts if needed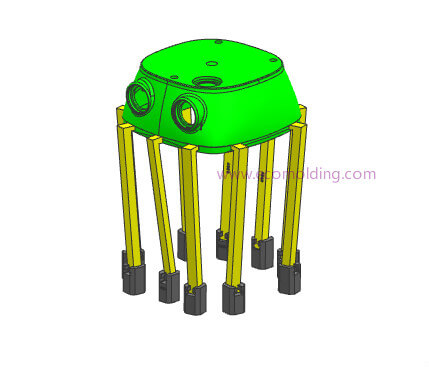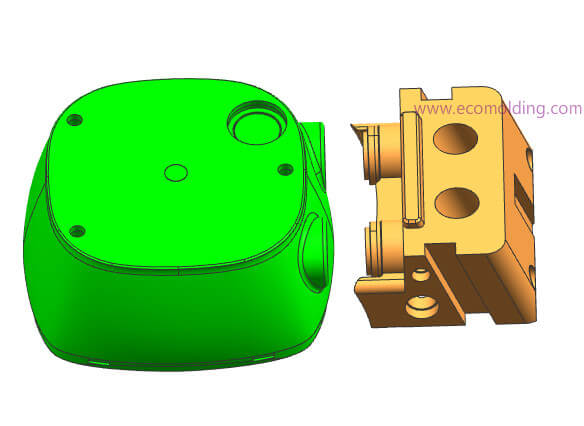 7.Complete mold assembly drawing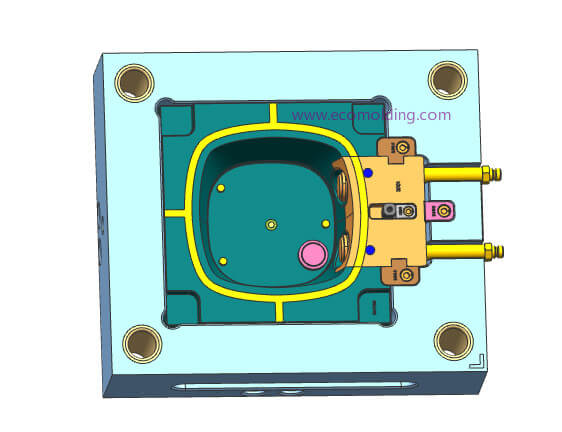 Want to start mold making project?
We can help you to start your project,30% Cheaper Than Other Plastic Injection Mold Manufacturer.