The process of injection mold price estimation:
First, we should choose the steel and manufacture process base on customer requirement.
Afer choose the material, we should make a simple draft, then we will get the mold size and weight.
Manufacture cost, the manufacturing cost is 1.5-3 times of material cost base on complexity.
Every mold should consider risk cost, it normally is 10% of mold price
Tax, it depends on local policy.
Design fee, normally it is 10% of total mold cost
Trial fee, it is 3-5% of total mold price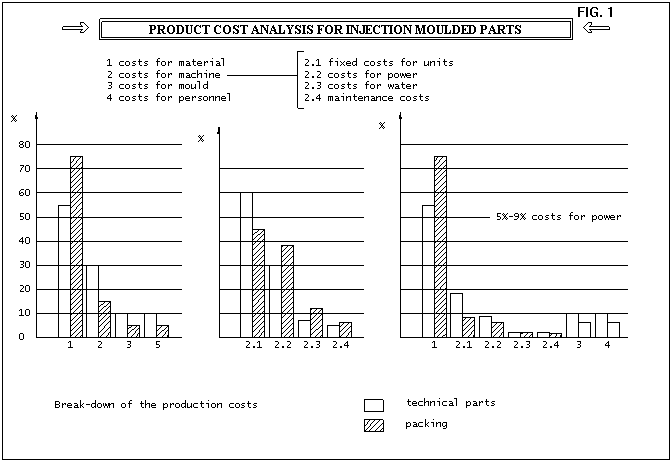 The way of injection mold price calculation
Mold price=steel cost+design fee+manufacture cost+profit+tax+trial cost+package and transport fee
The proportion
Material cost: steel and standard spare part take 15%-30% mold price
Manufacture and profit: normally 30-50% of mold cost
Design fee:10-15% of mold cost
Trial fee: within 3% for big size mold,5% for small mold
Package and transport: real cost or 3% mold price
VAT: 5%-17% of mold price
Still didn't know how to calculate the plastic injection mold part price? Don't worry, ecomolding have the pricing tags for each mold parts, you can check out here and see the general price.